No Mom…I'm Really Happy For You: A StumbleUpon Story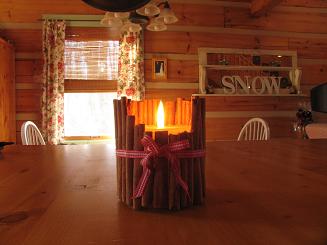 Just over a year ago I came up with a great idea; a way for my mother to share her creativity. For years mom has been creating unique and amazing crafts for every holiday, season, and everything in between. She loves antiques and worn items, some because they represent a piece of time in history and others because she likes breathing new life into them. (Cinnamon Stick Candle) Her talents don't stop with used and weathered items; she constantly comes up with made from scratch craft projects that blow my mind. Mom has a mind that is capable of creating beautiful crafts but unfortunately, God didn't feel she needed to be good with a computer. In the midst of creating JealousBrother.com I came up with an idea; create a crafting blog where mom can document her craft projects and share them with the world. Not2Crafty.com was a perfect fit for her and the domain name was available so the only challenge left was to teach mom how to use WordPress and to keep her motivated.

After months of amazing blog entries mom's traffic was almost nonexistent. On multiple occasions I had tried to convince her how important it was to get inovled with networking sites to help increase the traffic to her blog. She loved doing the crafts but couldn't find the motivation to put the time needed into marketing her website. (In her defense she does have dial up, high speed is not available) We tried running an adwords campaign and she had some limited involvement in BlogCatalog.com but we couldn't get her traffic beyond a few hundred impressions per day and those were high days. With me being so preoccupied attempting to market my own website it was difficult to find any time to help mom with hers.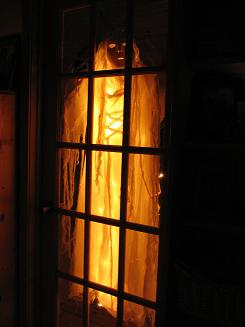 After spending about a month and a half stumbling, digging, and blogging, JealousBrother began showing some promising results. It was at this point I decided to make one last effort to express to mom just how important social networking is to a successful website. I decided to send one of her recent Halloween craft project (Spooky Halloween Ghosts) to about twenty friends of mine on Stumbleupon. I wanted to prove to mom that with a little bit of work she could drive some significant traffic to her site. After sharing her website with friends I expected to call mom up and say, see I told you networking can be beneficial, you have 250 impressions today. What I didn't expect was a big glass of irony to be served up. After a month and a half of marketing my website, even using my entire vacation to do so, I was dumbfounded by what happened. As I checked mom's adsense account around nine in the morning I couldn't believe what I saw, 1600 impressions. When it was all said and done, Not2Crafty.com received nearly 7 thousand page impressions the same day it was shared on SU. Even more surprising it received just over 6 thousand the next day with 1200 the day after that. The irony comes into play when you realize at that point JealousBrother had never exceeded the two thousand page impression mark.
I of course have a lot invested in our website but that doesn't mean I wasn't happy for mom. She deserves any and all success she achieves, not just because of the hard work she puts into her website but for putting up with me through all of my troubled teenage years. SU helped me reach my goal, I wanted to express to mom just how important networking is and SU opened a giant can of worms. I think she got the point. Do any of you have an interesting SU story? I'd love to hear them.